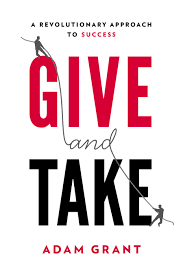 The true measure of a man is how he treats someone who can do him absolutely no good." – Samuel Johnson
In each social exchange, you have the choice to act like a Taker, Matcher or Giver. The reciprocating style that you choose has a significant impact on your long-term career success.
The following video explores which reciprocating style is most successful and how to avoid falling to the bottom of the success ladder.