After months of work, I've optimized all my 1-Page PDF book summaries.
I've reformatted and remastered every summary to be consistent, informative, and enjoyable to read.
With a collection of over 75 summaries organized in a progressive fashion, I can now provide you with a comprehensive guide to personal productivity.
I call this guide the 'Productivity Game PDF Package.'
What does it look like?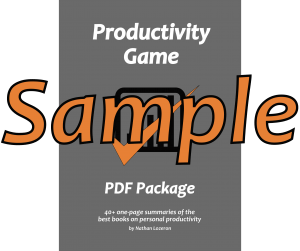 "Love your summary pages" – Zinna Molina
"The book summaries are really insightful" –  Ebrahim-Khalil H.