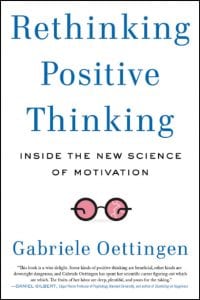 Rethinking Positive Thinking by Gabriele Oettingen
"Dreaming about a positive future seemed to protect against sadness in the short term but promote it over the long term." ― Gabriele Oettingen Ph.D.
The latest behavioral science reveals that positive thinking can reduce your willingness to take action if done incorrectly. The following book summary will explain why and provide you with a scientifically proven method to sustain motivation and increase your odds of achieving an optimistic goal.
1-Page PDF Summary Download